2023 is the year of Artificial Intelligence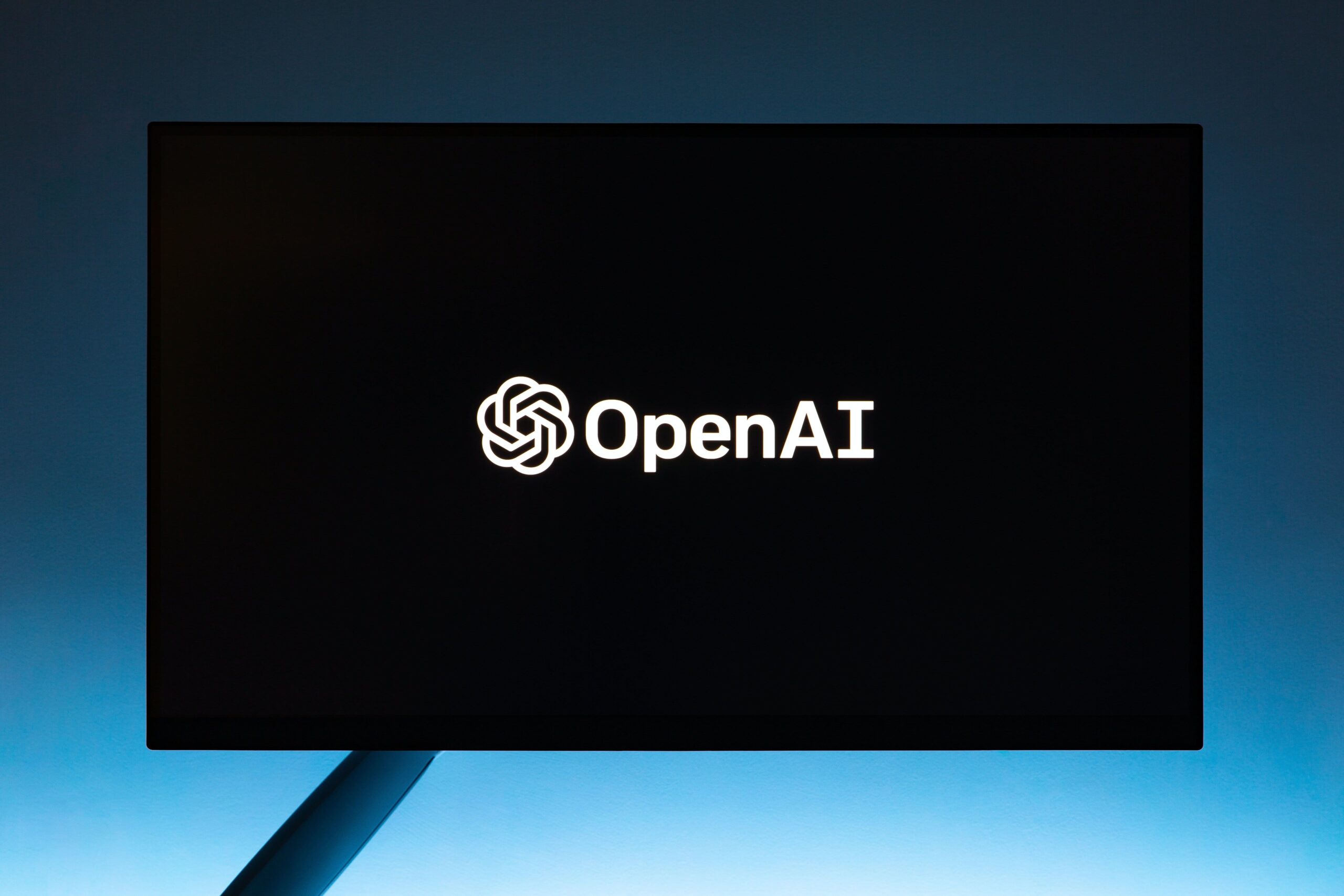 Artificial Intelligence has become the watchword of Digital Transformation since the appearance of the generative chatbot ChatGPT, the natural language processing tool developed by OpenAI capable of generating texts, images, and code. Millions of downloads and global attention have been driven by the fact that this software has made artificial intelligence an application for everyone and increased awareness that AI is an indispensable technology in a growing number of sectors. It is already pervasive, if we consider that a wide range of products incorporate forms of artificial intelligence, from smartphones to industrial robots, from chatbots to mobile apps with search and suggestion features.
The point for businesses is therefore to understand what to do, concretely, with AI in their activities. The annual survey on the state of AI by McKinsey's QuantumBlack division shows that the adoption of technology in global businesses has doubled in the last five years. Half of the respondents said they had adopted artificial intelligence in at least one business area, up 20% from 2017. And the average business user now uses AI technology in 3.8 applications, compared to 1.9 in 2018. Among these applications are – just to name a few – process automation, digital twins, and facial recognition.
In Italy, the Artificial Intelligence Observatory by the School of Management of the Politecnico di Milano reveals that in 2022, 61% of large Italian companies have launched at least one AI project, 10% more than five years ago. The study speaks of an "implementation era" for 34% of large organizations: these are companies that have the "technological resources and skills necessary to develop and bring AI initiatives into production". Among SMEs, only 15% have at least one AI project underway (almost always only one), but one in three plan to launch new ones in the next two years. And this percentage is more than double compared to 2021.
What AI products do Italian companies use? According to data from the PoliMi Observatory relating to the turnover of technology suppliers, solutions for analyzing and extracting information from data (Intelligent Data Processing) are in first place. They are followed by the language interpretation area (which includes chatbots, NLP, and Generative AI), Recommendation systems, Computer Vision, and intelligent RPA. These are products that help companies renew their way of operating and make them more competitive. The journey towards AI is made up of stages and, as the Observatory indicates, implementation (which combines investments, technologies, culture, and skills) represents maturity."
Backcasting: AI looking at the past to decide the present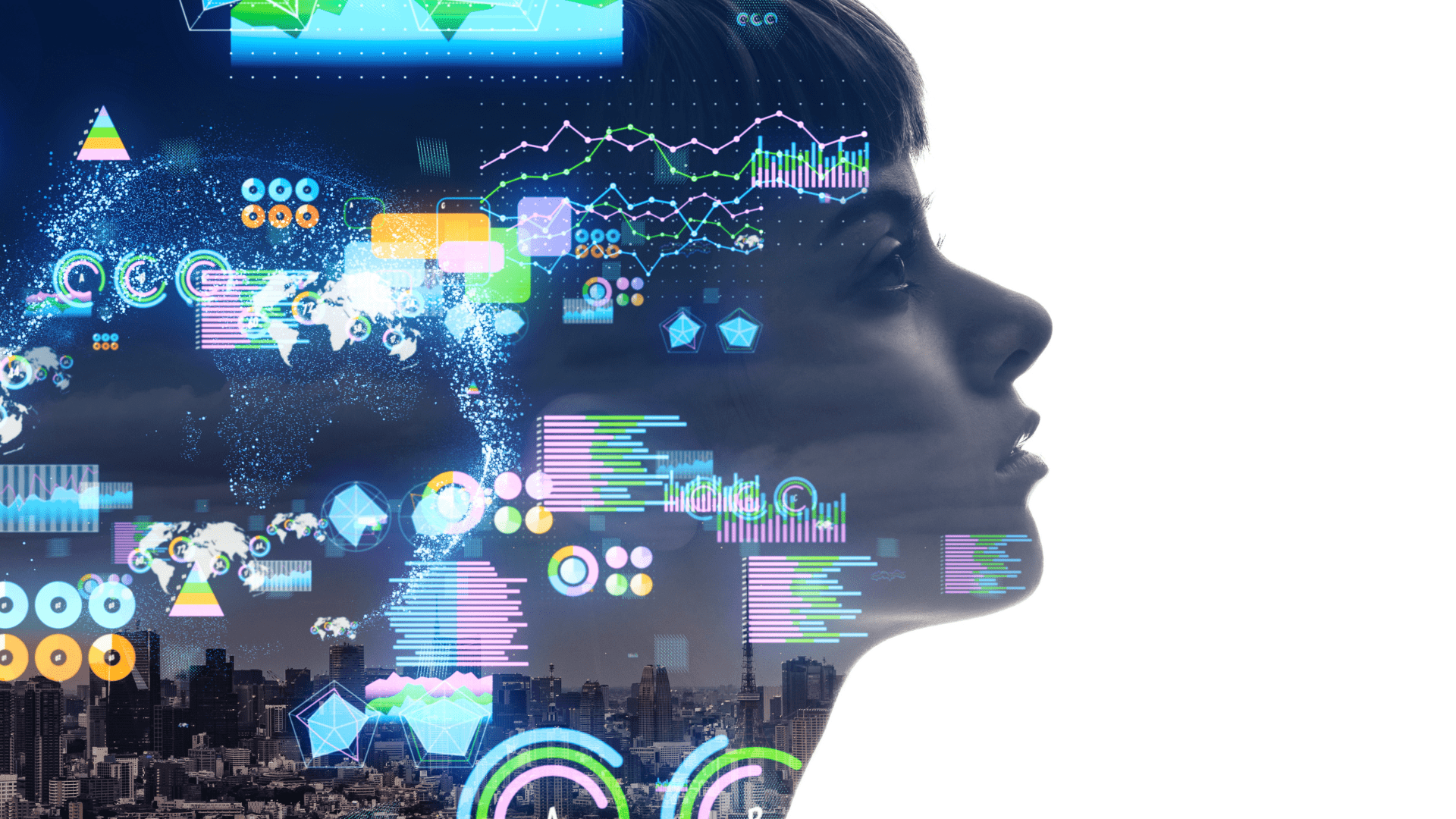 The Italian AI market (i.e. the sales of technology vendors) in 2022 is worth 500 million euros, up 32% from 2021. As we have seen, the most significant share (34%) is related to Intelligent Data Processing solutions applied mainly to the predictive field, such as investment planning and budgeting.
AI applied to predictive activity has great potential because it can anticipate future scenarios but also interpret past ones, as our senior data scientist colleague Pietro Marinelli tells us. In a project on food safety in East and Southern Africa, developed together with a group of international partners, Marinelli applied AI to bring predictive capacity into areas where information was not available, carrying out a backcasting activity. Backcasting is a planning method that works backwards to identify information in the past that allows for decision-making in the present.
"This project aims to provide data and analysis on agriculture and food to inform the decision-making process of public entities, private companies, and civil society," says Marinelli, "and includes monitoring the conditions of production activities to predict food crises, for example identifying production drops. All based on artificial intelligence."
The application consists of two modules. The first, descriptive, is composed of a series of maps, each of which contains information related to food products such as rice, maize, and legumes. The maps allow observation of the trends of fundamental variables such as production, export, import, prices, stock, and other dimensions of the food balance. The second module is the one that applies AI: it uses descriptive information and makes predictions for years without data.
"We had data on crop trends only up to 2020," Marinelli explains, "and we wanted projections for the following years highlighting a trend on which to base decisions. AI allowed us to make predictions on data that does not exist." How? "We crossed satellite data that estimates production, historical data, and econometric considerations," says Marinelli. "The three approaches are different but complementary, and if there is convergence, a highly reliable prediction for the future emerges. But even the lack of convergence is valuable information: it indicates that a scenario is particularly uncertain, and the decision-making process must include actions to mitigate risks. AI always produces knowledge, even when it shows a discrepancy or difficulty of interpretation," concludes the senior data scientist."
Predictive techniques are a cornerstone of the decision-making process for governments and businesses. In applications proposed and implemented by Dune for its clients, work is carried out similar to that described by Marinelli, but in the opposite direction, i.e. forecasting. In both cases, AI changes the work of decision-makers," notes Marinelli. "Graphs help us visualize and read data, but AI tells us what should happen in scenarios we do not know, changing the decision from reactive to proactive."
Forecasting: AI presents us with the most probable future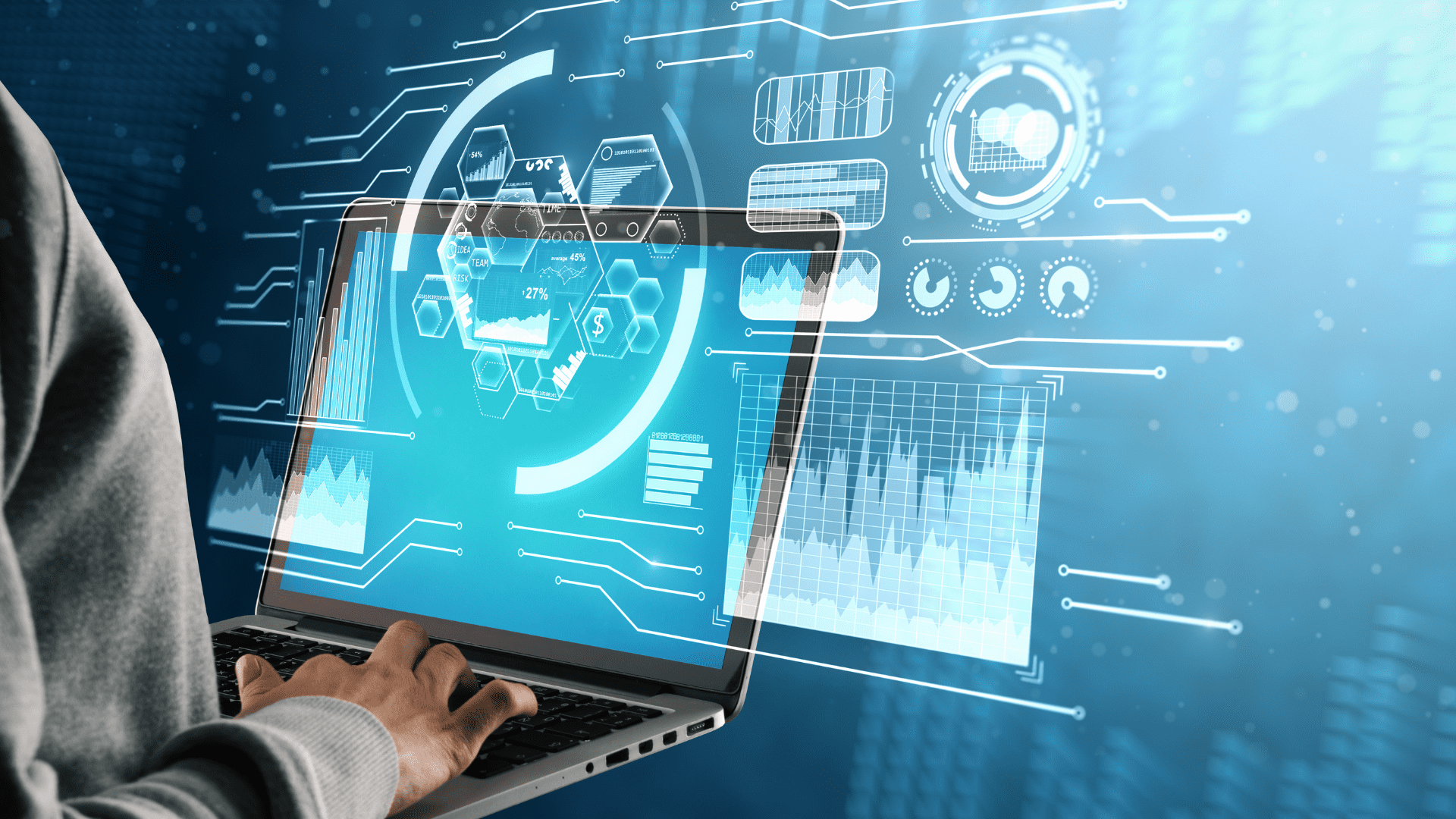 The two conceptual models of backcasting and forecasting are different, as are the time horizons, but the techniques are the same, because historical series are used which are either "extended" into the past to fill the data gap or into the future to predict future trends.
In a use case for one of our retail clients, we developed an artificial intelligence software that predicts the trend of orders in the future, month by month, for the next 12 months. This allows, for example, to understand how many units of a certain item will be purchased or which types of product will be more in demand in certain periods of the year.
With forecasting, companies can know today what is likely to happen in the near future. This is a widely used application in retail and e-commerce because it leverages the availability of real-time data.
"The impact of such a product is important for decision-making and strategic choices", says Marinelli. "Prediction is not the philosopher's stone, but it is an indispensable tool for companies that want to be fast, accurate, and competitive, always keeping up with their customers – and even anticipating trends and responding to changes. Products like ChatGPT do not do this, but they have the great merit of opening up AI software access to more users and increasing awareness and sensitivity towards its applications."
Developers will increasingly seek to incorporate AI and machine learning technologies into tools that make it accessible even to the non-technical user, democratizing AI and nurturing a more mature mentality on the use of new technologies that are not meant to replace human beings but to empower them."
Generative AI, our prototype to interrogate data
ChatGPT is the buzz of the moment, the technology that everyone is talking about. It's not just its surprising ability to interact with human users that captures attention: it's the ease of use, its ability to engage non-technical users and make AI a tool for everyone. The introduction of the more advanced version of the software, called GPT-4, and OpenAI's decision not to share all its technical specifications for "competition and security" reasons changes the market scenario, but does not change the value expressed by this advanced chatbot, that of technology accessibility. In this accessibility, the interface based on natural language understanding is very important, as our colleague Andrea Rogges emphasizes, who tells us about the first experiment with the generative AI he developed at Dune.
"We are using services offered by the OpenAI platform, which not only shares the specifications of ChatGPT but also several other services. Among these, we found interesting software that perceives and understands natural language (Natural Language Understanding) and applied it to querying the database. The user can search the database using natural, spontaneous terminology, both in written and spoken form, because we have also integrated voice interaction," says Rogges.
This development is aimed particularly at marketing function staff (but virtually other non-IT functions) with the aim of expanding access tonon-technical personnel to query databases. The software developed by Rogges is, in fact, a comprehensible and accessible artificial intelligence tool, user-friendly.
"For us at Dune, the algorithms offered by OpenAI are a way to create services that help better exploit data to develop not only IT but business strategies, whether they are sales, investment, or product development. We have created a prototype that we propose to customers precisely for this advantage of democratizing AI, of bringing technology closer to people," points out Rogges.
The algorithm at the core is based on OpenAI, but the product developed by the Rogges team goes beyond because it includes metadata, i.e., information such as tags and keywords about the structure of the data to be queried, making information search in the database more efficient. We continue to work on representing the output of queries so that it is increasingly effective and easily usable for end-users," concludes Andrea Rogges, Head of Development at DUNE.
AI and advanced Chatbot for retail: the new strategies 

The method used by Rogges for our AI prototype is applicable to multiple contexts, not just marketing: it is enough that there is an interrogable database. However, marketing and retail are industries that can benefit greatly from products like these, both because they have many customer data available to feed and train the AI algorithm, and because they obtain valuable information for a more personalized, engaging, and effective communication and sales strategy.
We discussed this during the It's All Retail event (at the MiCo Milano Convention Centre). Dune participated in one of the talks, during which our speakers discussed the topic "Data-Driven Retail Roadmap: how data analysis can re-imagine new strategies." Our colleague Chiara Puricelli, Head of Operations & Project Delivery at Dune, emphasized the importance of data valorization for improving the retail industry's experience. "At Dune, we are doing this by supporting some of our clients in managing marketing activities, through Advanced Analytics, with the development of real-time reports and performance measurements," said Puricelli. "Moreover, data helps in analyzing the correlation between events and contact types. All of this allows for a reduced time-to-market, optimization of targets, and Sales Recommendation."
Data is also important for improving results in other areas, such as inventory management, supply chain efficiency, and reducing production and distribution costs. Thanks to data, it is also possible to make predictive analyses on future demand, improving stock management and activity planning, or to retain customers.
Puricelli shared some success stories of Dune. One is the Book an Appointment web app we created for one of our main Italian fashion group clients. Initially created to support end customers to book appointments in-store, during pandemic restrictions, it evolved into being able to book assisted sales with remote Sales Assistants. Thanks to the collection and analysis of customer data, it was possible to improve and personalize the shopping experience in stores. Another example is a client in the beauty industry for whom we created a Data Lake and dashboards that allow immediate access to KPIs and insights. These pieces of information, with the support of Artificial Intelligence and Machine Learning, improve the analysis of correlations between Customer Experience, internal and external processes, and sales. All of this leads to a 60% reduction in monitoring strategy costs and realization times."
---
Chen Quifan and Kai-fu Lee's book "AI 2041, Scenarios from the future of artificial intelligence", published by Luiss University Press in January 2023. Will artificial intelligence projected in the near future realize our desires or shape our nightmares? It is up to human beings to decide, and for this reason, Kai-Fu Lee, former head of Google China, and Chen Quifan, an emerging Chinese science fiction author, put humanity at the center of their book, writing ten stories of "possible fantasy" set in the imminent future.
McKinsey's investigation on the State of AI in December 2022 with an overview of the evolution of technology and its applications in the last five years
Tony Morrison, Jazz, Pickwick, 2018. The novel published by the American author in 1992, the year before she was awarded the Nobel Prize in Literature, has nothing to do with AI, but the backcasting and forecasting techniques, that going back and forth with knowledge putting together data available from multiple sources, bring to mind this wonderful choral novel. Read it to believe it.
Interesting Podcast…
Acast has produced a podcast on the impacts that tools like ChatGPT are already having on the podcast industry. In practice, it is a podcast about the use of ChatGPT for creating podcasts. Is it possible? And is it ethical?.
"1234" Cybersecurity on SkyTg24 (a program by Alberto Giuffré), the episode on ChatGPT: a podcast about the super-intelligence of ChatGPT and the possible cyber-risks.