How work is changing in 2023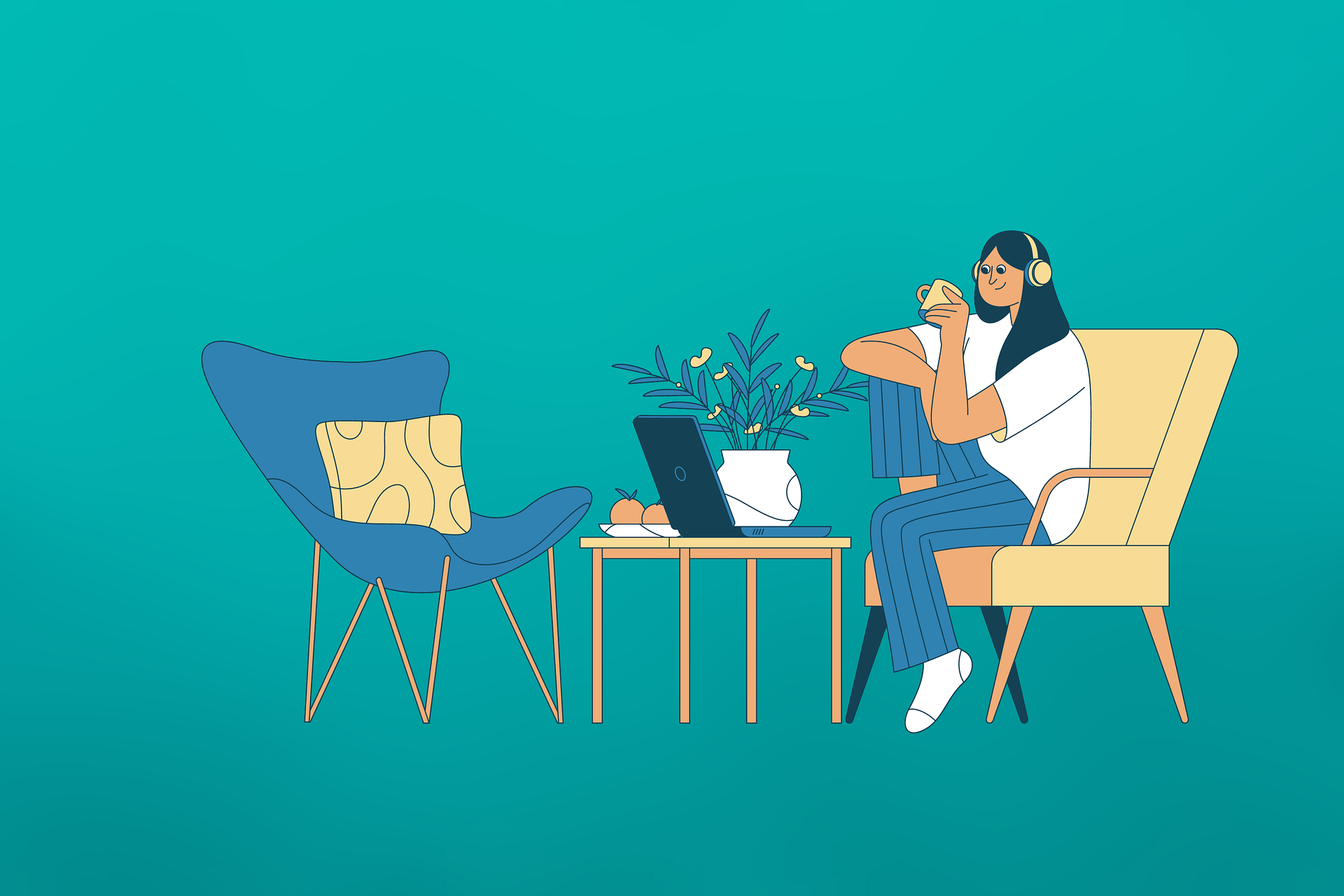 Society and economy may be returning to a post-pandemic normality, but the world of work has truly changed forever. From remote work to environmental sustainability, from skills shortage to the resurgence of intangible values over material ones, COVID has heightened people and companies' search for work-life balance, the need for kind leaders, curiosity about digital nomadism. The lockdown effect is compounded by a more widespread digitization and a change in people's expectations towards work. According to a survey conducted as part of the Randstad Employer Brand Research 2022, work-life balance is important for 65% of Italians – 6,590 respondents among the active population – and is at the top of the list of the most sought-after elements in a company along with a pleasant atmosphere. The percentage in Italy is higher than the European average (61%).
For this reason, in 2023, it is more important than ever for companies to take care of their people's well-being and sensitize them to proper time and activity management, avoiding burnout (the feeling of exhaustion and stress that leads to depletion) or quiet quitting (the total loss of motivation that leads to doing as little work as possible). In a 2021 Doxa survey, one Italian worker out of two said they experience a form of psychological discomfort at work, and 49% of those under 34 reported resigning at least once to preserve their mental health. In 2022, a Bain & Company study confirmed under-35 workers is the most affected by the problem of burnout, and young Italian workers are the most stressed in Europe.

The sustainability of work is also a business issue. According to Prasanth Nair, founder, and CEO of Double Gemini, it is about addressing the major challenge of productivity loss in our economies. "Our Era of lost productivity," says Nair, "combined with the scarcity of talent, has put employers in the position of having to transform the way they fuel productivity. Companies that fail to meet today's HR challenges put their culture, talents, and the life of their organization at risk. One of these challenges is certainly represented by employees who feel tired and demotivated (burnout) lacking the necessary work-life balance."

In this context, remote work represents an opportunity to seize, especially in the form of hybrid work, an alternation and mixture of physical presence and online collaboration. This obviously requires the technologies, such as cloud, UCC (Unified Communications and Collaboration) solutions, fast internet connectivity, and cybersecurity for networks and data. But a change of pace is also required in the culture of companies and workers in order to understand and manage flexible work. Immersive technologies will also make their way into remote work: Adecco's study "Global Workforce of the Future" revealed that nearly half (46%) of Generation Z workers believe the metaverse will become an integral part of their work in the future. Hybrid work is also linked to the redesign of spaces, both in the office (with modern workplace design or desk booking apps) and in other buildings, such as co-working areas. These buildings can be anywhere, in cities or high mountains, as we will see when talking about another emerging phenomenon, digital nomadism.

Between Digital Nomadism and Work-Life Balance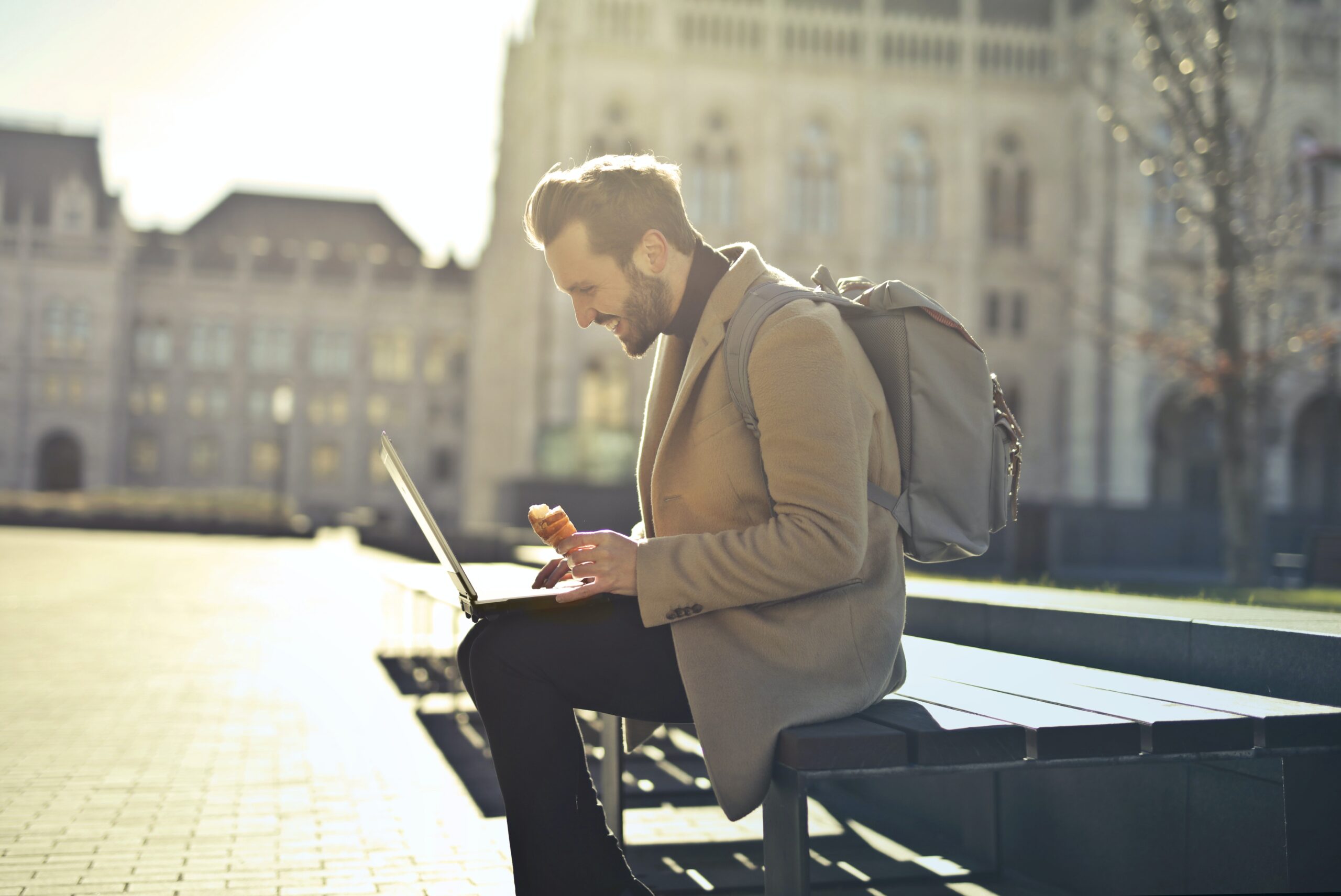 Digital nomadism means working and exploring the world. Digital nomads leverage widespread use of portable devices and internet access to work from any location. In a 2020 study by Fabiola Mancinelli, assistant at the Department of Social Anthropology at the University of Barcelona, interviewed nomad workers explained that digital nomadism allowed them to express their aspiration for freedom and a lifestyle where minimalism, uncertainty, and risk take the place of material accumulation, stability, and comfort.
One element that strongly attracts digital nomads is also the sustainability of their choices. What interests nomad workers is the experience, combined with a sense of belonging to a community. Reducing the carbon footprint of their activities (for example, using less plastic or moving on foot and by bike), buying local products, supporting the local economy, and volunteering are all values ​​associated with digital nomadism.
While many of these phenomena belong to the anthropological and social study, the implications for companies exist, because the ability to attract and retain talent is also played on the understanding of new worker expectations. Just do some research on the Exploding Topics trend tracking site: the term "digital nomads" has seen a 269% increase in searches and conversations on the internet from 2019 to 2023 and a 62% increase in the last year, with a boom in May 2022. Even more explosive is the "working nomads" topic: +877% in the last five years, +156% in the last year.
Equally crucial for companies and economies is to take care of the work-life balance of their resources, or the balance between work and private life. Work-life balance can also be understood as a holistic Employee Experience or a harmonious integration between professional and personal life, as described by author and "futurist" Jacob Morgan.
The work-life integration reflects an evolution of the way work is organized. Since it is almost impossible to avoid work and life from mixing, the goal becomes aligning work experiences with the life we ​​desire.
A nomadic work experience focused on community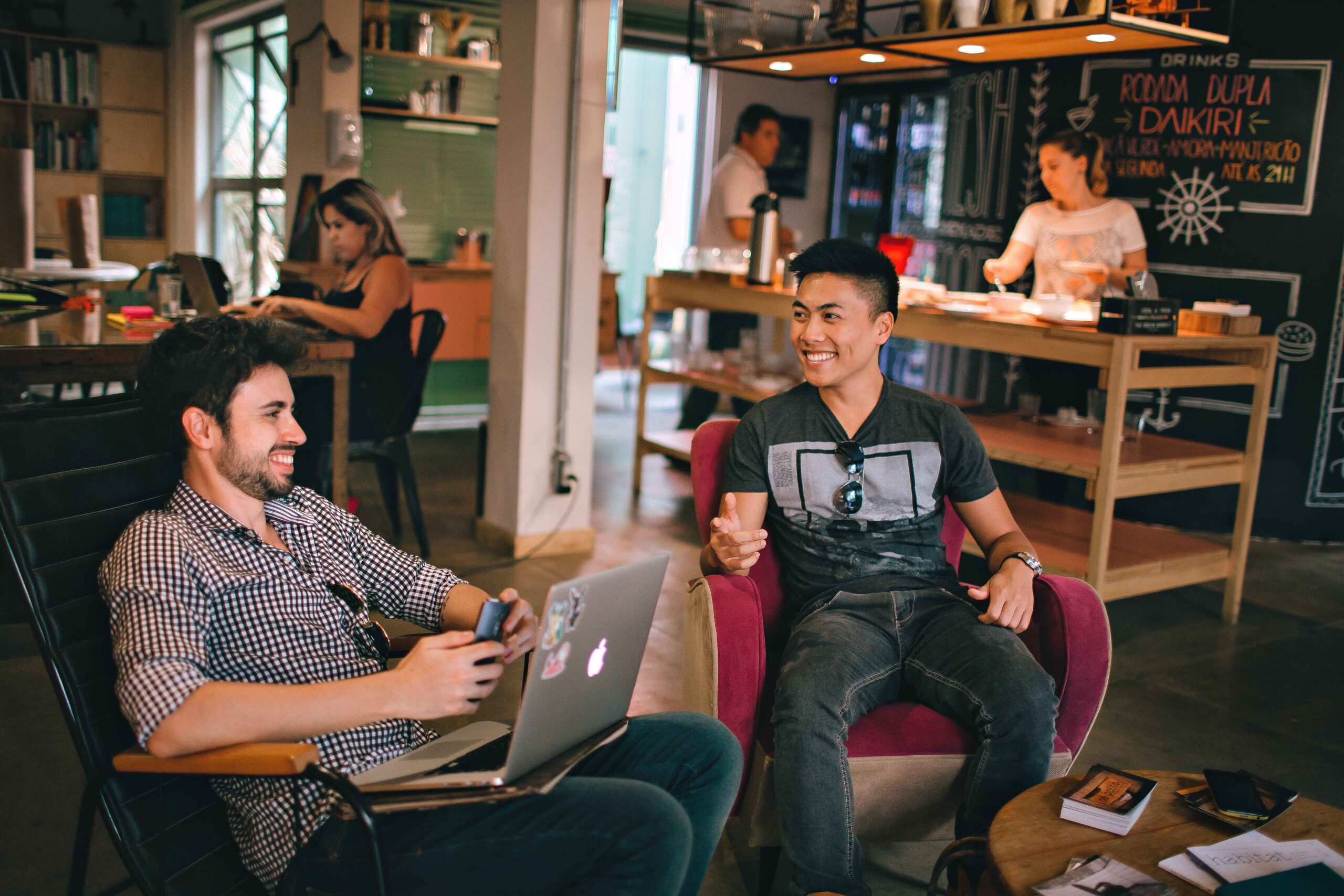 Our Digital Project & Campaign Manager, Roya Rastegar Alam, shared her experience as a digital nomad. As a longtime remote worker, Roya explained that being a digital nomad is not just about working remotely or being a freelancer. It's about having the opportunity and willingness to work from different locations while also experiencing a community and a territory. Roya worked for several weeks in the mountains in Ostana, facing Monviso, in a co-living community called Remoto community.
"It was my first experience, and even though I often work remotely, participating in this community of digital nomads gave me new perspectives," says Roya. "Being a digital nomad makes you realize that you can work anywhere and meet new people. Remote work doesn't have to be lonely. Instead, you can create a community with whom to share your free time, have experiences, visit places, and even contribute to the town where you work by adding value to the territory through social activities or simply participating in the local economy. The value of the connection to the territory was a fundamental element of digital nomadism for me, and it's what attracted me when I decided to join Irene Mela and Irene Ameglio's Remoto community for two weeks."
Why did you choose to be a digital nomad? "For me, work is not just a necessity, like for everyone, to make a living, nor is it only professional fulfillment, which is also an important aspect. For me, work is mainly a sense of achievement, personal growth, and social participation. The ideal is a job that contains all these elements, and in digital nomadism, I found the whole mix."
What do you love and what would you like to change about today's work world? "I love teamwork, the sense of group, the bond with colleagues and collaborators. I like being together and moving forward, from project to result. As for what I would like to change, I think we still need to break down the stereotype about immigrants, which leads to some skepticism in the selection of human resources towards people with a non-Italian name or who are not native speakers. It's a widespread mentality, especially in the communication world. Another aspect that should be valued in work organization is flexible working hours. Remote work can be as productive as working in an office, if not more, but not all companies are open to this option. Culture and inclusion are my keywords for work. I'm happy to have found these aspects in Dune: trust in a person with a foreign name and the ability to manage work flexibly."
An experience of smart working that gives value back to time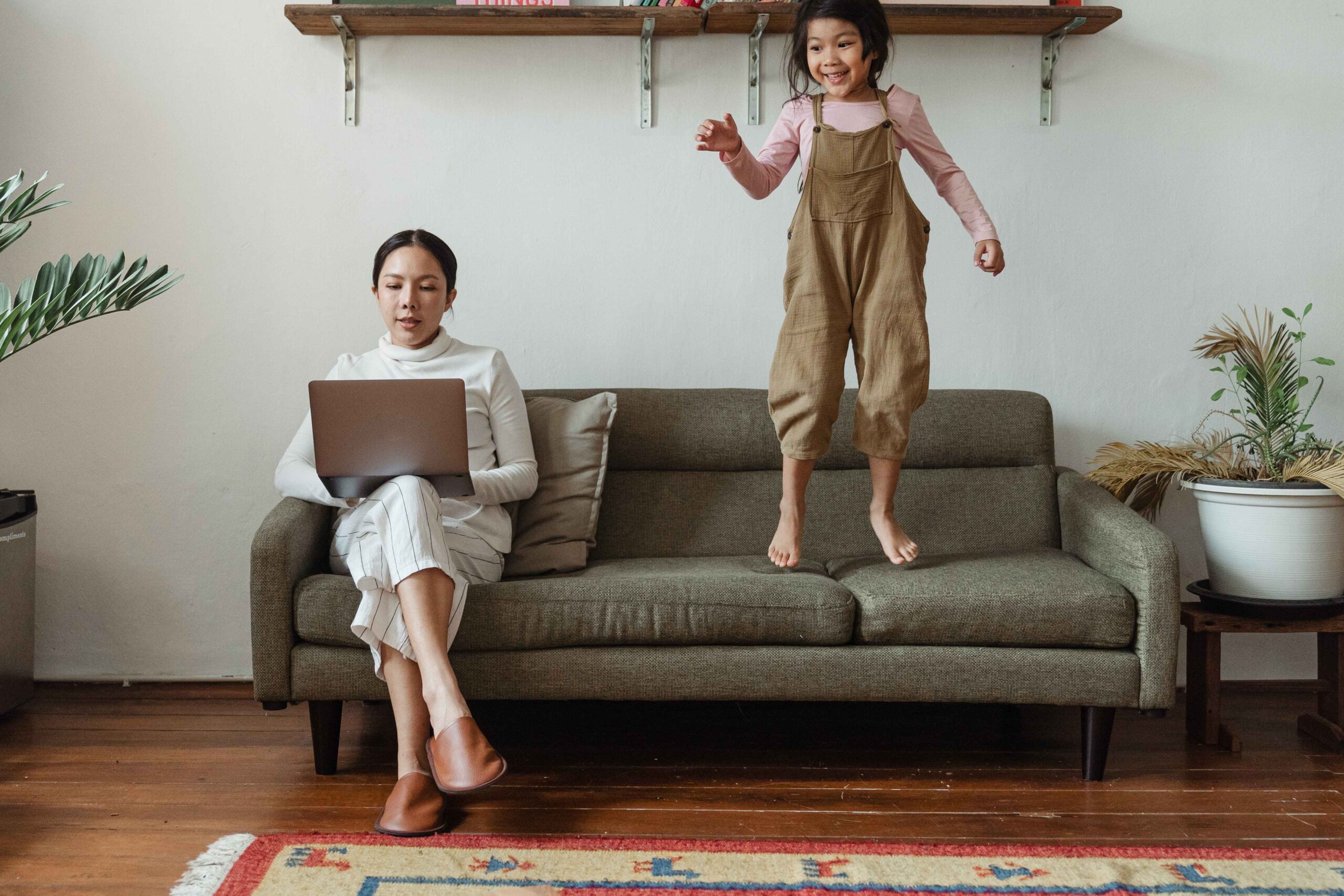 Balancing work, family, and personal time: that's what smart working means to Stefania Cella, Senior Technical Consultant at Trilog. Having been with the company for 12 years, she spent the first few years commuting between Varese and Milan, which meant spending hours on trains. "I joined Trilog when I was 27, and since then I have grown, got married, and had three children. The company allowed me to do all of this by accepting my request to work remotely, long before Covid," says Stefania. "As long as I had only one child, I could manage with the commuting, but with the second, I needed to manage the balance between work and family differently. For me, smart working means the freedom not to have to choose: I wanted to continue growing in the company, but also to raise my children," says Stefania. "I was given the opportunity, and for me, it is the best I have had in my life. It is not comparable to a new job or a salary increase."
In Stefania's experience, smart working improves both personal and work life: no longer having to travel, Stefania returned to live in her hometown of Genoa and found herself with more time, energy, and concentration. She could manage the extra hours for work, family, or herself, even just to rest and do other activities. And greater personal satisfaction translates into higher work motivation. "Working remotely improves the quality of personal life, facilitates my being a mother, and has allowed me to stay true to myself. Working remotely, you can be in the company full-time, with the same responsibility and availability, even if you have children. I was not forced to part-time like other women."
So, what should work ideally be like? "Accessible to everyone, not forcing you to give up on yourself, and helping you progress. Today, having three children is a luxury, while work should provide opportunities," says Stefania. "Work-life balance is essential. If you don't feel respected in the company, you look for something else. Satisfied people stay. The company should promote professional and personal growth and a sense of belonging, letting employees know that they take care of their well-being."
For women, the path is even more complex: "IT work facilitates it because it can be done remotely, but not all positions can be done from home, and many mothers find themselves forced to choose between work and motherhood. The problem exists, and governments should address it," says Stefania. "Yet, work-from-home is a benefit for companies. It enhances skills because the worker accesses a geographically distributed pool of resources. Moreover, being a mother, in my experience, gives more energy, greater problem-solving ability. It gives you a different narrative with clients, allows you to access a new beginning every time, is stimulating and enriching."
Remote working, highlight Stefania, is also a responsibility of the worker, who must take responsibility for their time and objectives. The role of managers is also important: "Good, sensitive leadership encompasses the concepts of inclusion, sustainability, and culture."
Dune in Cosenza embraces the opportunities of changing work

The well-being of employees coincides with the well-being of the company, which is why the recruiting services company, Adecco, has included talent management in its trends for the job market in 2023. Sustainable practices by companies must embrace the entire well-being of the individual, considered in their totality as an individual and not just in their role as an employee.
These values have always been part of the philosophy of the Dune Group. In the last three years, the profound economic and social changes have led us to further deepen our mission as a sustainable company and to redesign our presence in the territory to facilitate the well-being of our employees, preserving the quality of their lives and their connection with their territory. Since we are convinced of the advantages and opportunities created by remote work, we opened our office in Cosenza in October 2022 and plan to open more new offices in the short term, which will follow the "smart work" hub model already proposed in our Milan offices, combining the principles of flexibility and employee accountability that characterize us.
The choice of the Calabrian capital was determined by the relationships we already have with the local University of Arcavacata and the fact that many of our employees come from this city and this university, a real pool of talent. In this first phase, the Cosenza office is focused on SAP activities carried out by the subsidiary Trilog, but we are evaluating the extension to other areas of the Group.
We believe in the positive power of smart working, which translates into inclusion and increased knowledge sharing. Our Senior AI Expert, Pietro Marinelli, is a demonstration of this: he is the team leader of the project on "Food safety and artificial intelligence," which brings together experts, partners (such as NASA) and supporters (including USAID and the Bill & Melinda Gates Foundation) from all over the world to work on improving agricultural practices in East and Southern Africa. The project has been active for two years and is led by a multidisciplinary team of data scientists, developers, economists, scientists, and domain experts located in Europe, America, and Africa, who collaborate remotely through a cloud application: no in-person meetings or travel have been necessary so far. In this initiative, data analysis using artificial intelligence techniques supports the decision-making process of public, private, and civil society actors. A replicable model anywhere that fully leverages not only the tools and culture of smart working but also innovations in artificial intelligence – another key theme for 2023 – which we will discuss in more detail in the next newsletter, talking about Pietro Marinelli's intervention

---
Kind leader: what does it means? 

Tedx

with Cristina Ghiringhello, who holds a degree in Philosophy and Letters (Corporate Communication Sciences) and an MBA from IMD in Lausanne. She is the CEO of Confindustria Canavese (Turin) and the CEO of CIAC (a vocational school and adult education center). In 2022, she was named "Italy's first female entrepreneur of kindness".

Pathways towards sustainability: Rina's Podcast