Christmas presents? Let's buy them on the metaverse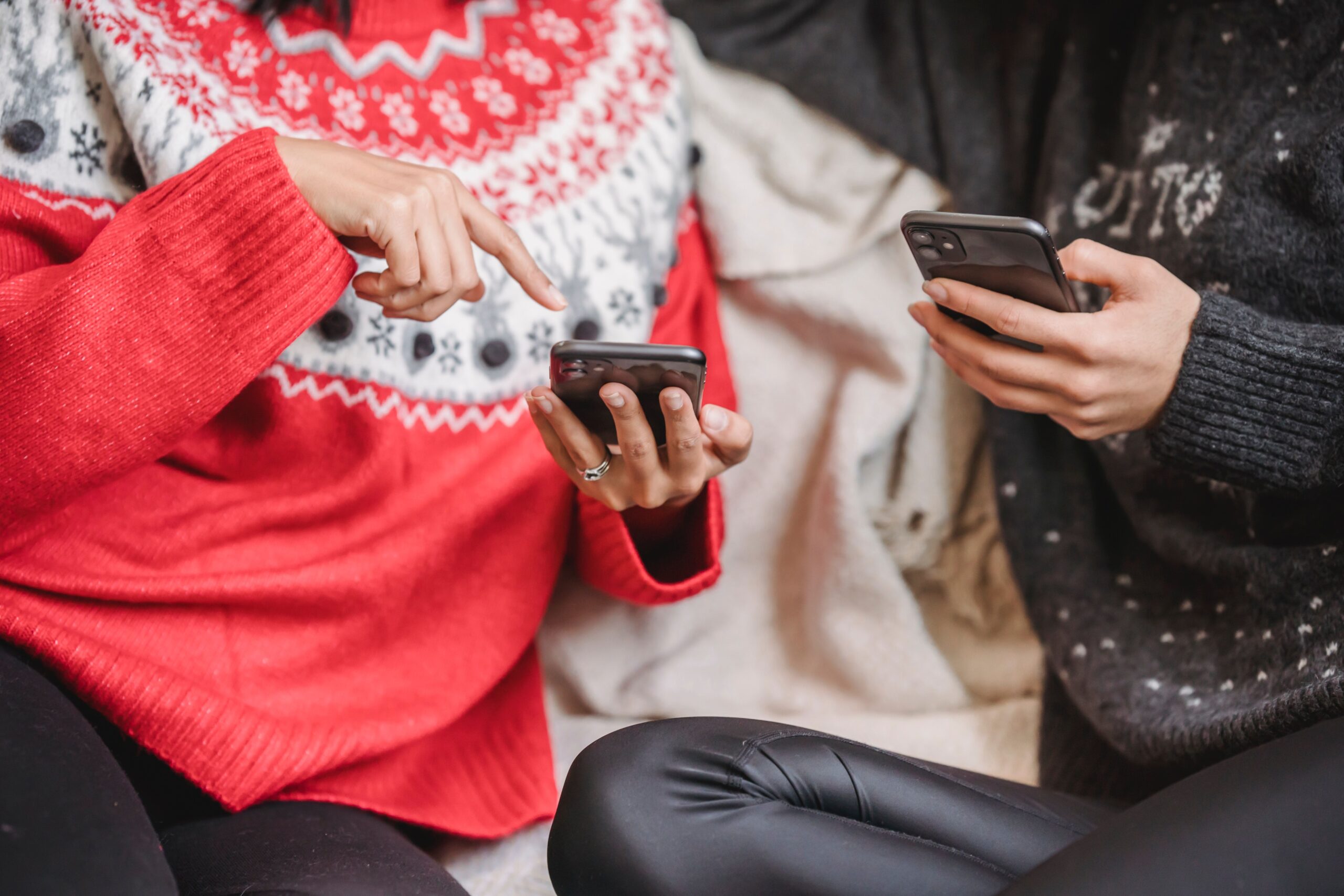 This year, the fashion and luxury sector provided us with the opportunity to talk about topics such as enhancing the value of the brand and its relationship with the customer in an increasingly phygital world, where contact channels are multiplying. The company's task, thanks to data, is to understand what the customer is asking for and make their online-offline conversation with the brand fluid and relevant. The fashion industry, under the impetus of Covid-19 and changing consumer attitudes, has revamped its Customer Relationship Management (CRM), introduced innovations such as online fashion shows and live streaming shopping, and sought to homogenise touch points for an omnichannel experience that maintains a strong emotional component. Data analytics, virtual and augmented reality, blockchain and metaverse are the technologies with which to offer the customer more means and platforms to meet the brand.
The metaverse has been one of the most explored solutions this year: it is not yet at the maturity stage but has interesting potential for fashion and luxury. In parallel reality, one can create product showcases, endless catalogues of clothes and accessories that customers can try on while sitting at a computer with an augmented reality viewer. The metaverse is also the ideal platform to launch collections expressed in NFT (Non-fungible token), transpositions in the virtual world of goods to invest in. This was recently done by Italian fashion brand Pinko, which inaugurated its strategy in the metaverse by creating the Meta Love Bags, a collection of its iconic bag in NFT format. These purchases of metaphysical bags (which are paid for in Ether cryptocurrency) are linked to real benefits for customers, such as discounts and access to events, as well as exclusive entry to the Pinko community into the metaverse that will be launched in 2023.
Embedded analytics: Self-BI on data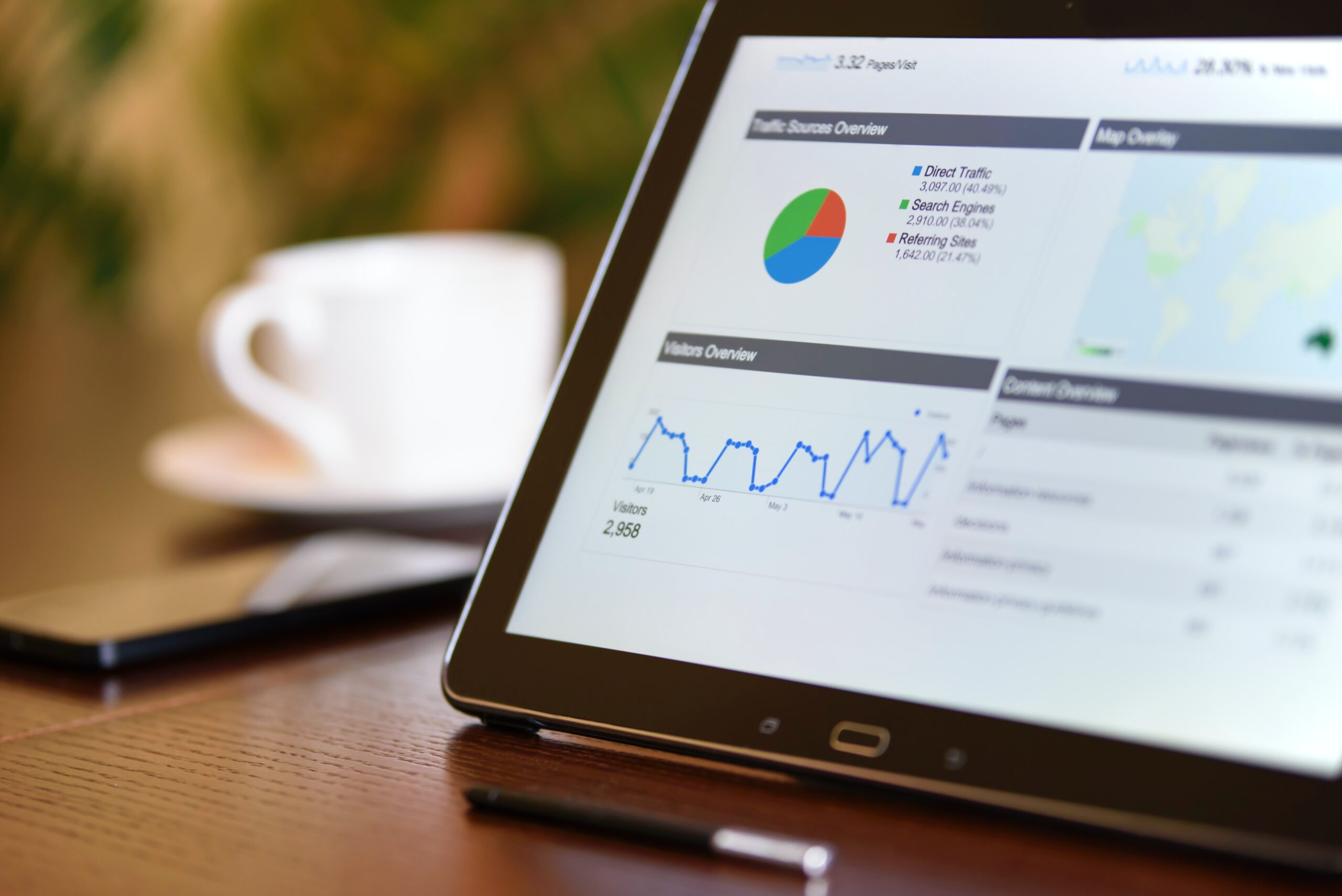 Whatever the mission and objectives of a company, the winning strategy rests on knowledge and, therefore, on data. Big data analysed with advanced artificial intelligence techniques provide companies with the compass to guide decisions. Collecting and managing consumer, customer, partner or end-user data and extracting insights from it is essential in every industry to build resilient and sustainable supply chains, to develop products and services in line with demand and within the timeframe required by the market, to implement new activities in a logic of continuous innovation and to react to unforeseen events proactively. This is why in the technologies for the data-driven company, we have given central space to Business Intelligence and Embedded Analytics.
The implementation of Embedded Analytics is a path that DuneD begins by mapping the business data requirements of each department and the source of this information. This is followed by the creation of a Data Lake, which is essential for handling large amounts of unstructured and semi-structured data. At this point, one begins to develop an advanced business intelligence (BI) reporting system, such as that of Amazon QuickSight, capable of gathering data from multiple sources and providing easy-to-understand dashboards. Embedded Analytics, in fact, can be thought of as the analytics capability brought directly to the end user's device, who could be a C-Suite manager or an IT technician. By embedding Business Intelligence into business applications and making it 'self-service' (Self-BI), Embedded Analytics allow users to autonomously conduct research and ask questions through familiar interfaces, writing or using natural language processing (NLP), and create their own reports, dashboards and visualisations.
The purpose of implementing Self-BI is to get the data they need, when they need it and in a form that makes it meaningful, to business users faster and easier.
Our iWeek: how Energy Management is changing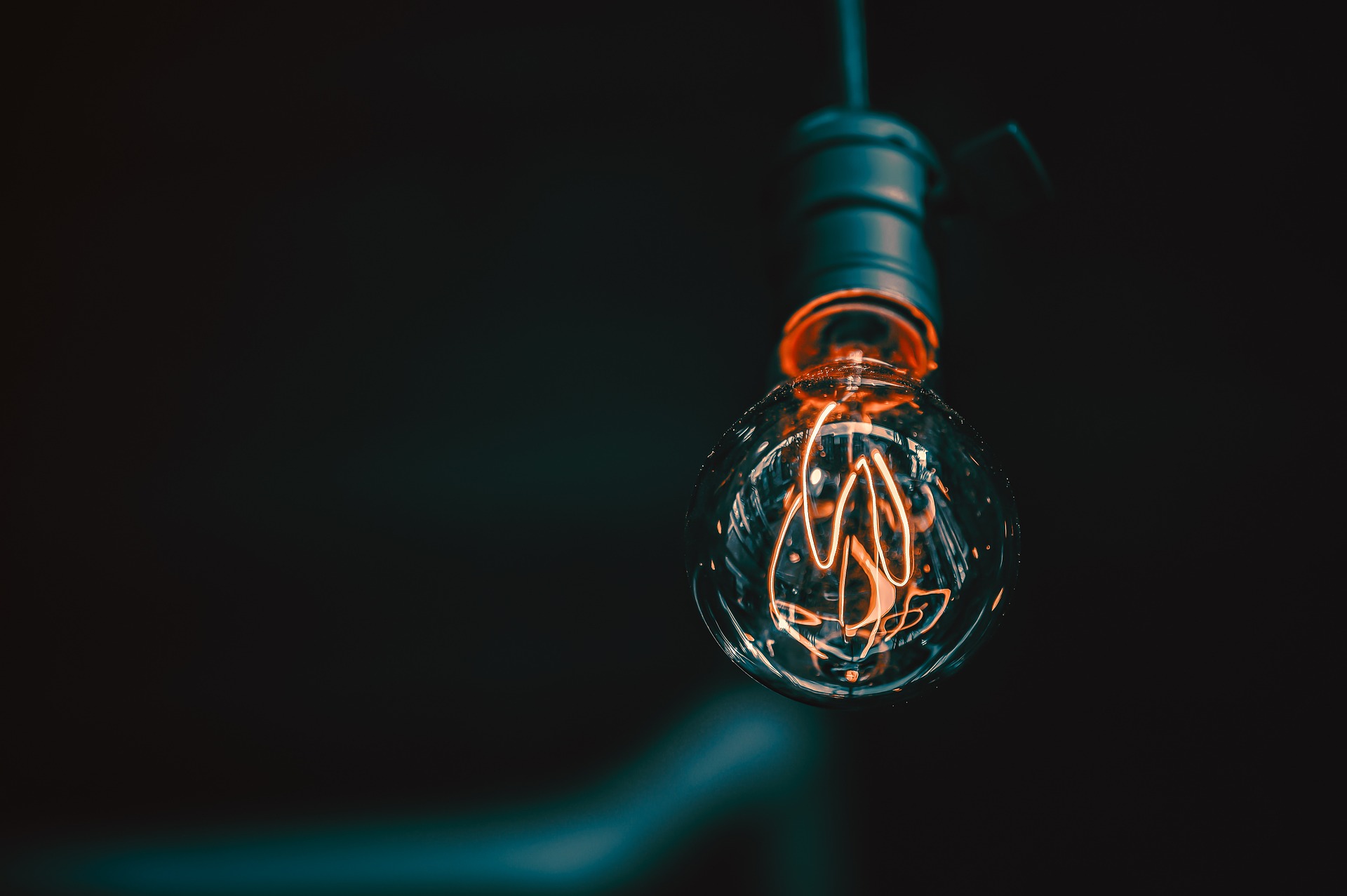 If the metaverse is the future, the reality of the Fashion & Luxury world is already phygital, because it combines digital elements alongside an evolution of physical channels.
Fashion and luxury companies live from the shop – the boutique – and from the experience the customer gets when meeting the brand. After the lockdowns imposed by the pandemic, people want to go out, enter stores, see and touch products first-hand and engage with sales consultants in a real space. On the other hand, however, technological innovations and an increasingly digital customer mean that luxury brands have to pay constant attention to market developments.
Smart working, smart grid, smart mobility, smart factory, smart city: smart is the adjective that today identifies innovation based on Internet connectivity and analytics. Making intelligence out of data and making infrastructures and strategies smart is so essential that it has led Dune and V&A – Vento & Associati to join forces in the iWeek joint venture. iWeek is a platform for meeting and exchanging knowledge that aims to support companies in tackling change by enhancing knowledge through data.
Energy and Energy Management are key topics for iWeek. Highlighted is the role of the Internet of Things (IoT) in the journey towards sustainability: connected objects – or rather, the data they collect – help manage consumption (of electricity and gas but also water and other valuable resources) and reduce costs and environmental impact, giving companies greater resilience and competitiveness. IoT and Energy Management are once again intertwined with data intelligence, to the point of creating an advanced AIoT, Artificial Intelligence of Things. Analysed data allow the modelling of consumption to better calibrate interventions, and Artificial Intelligence (AI) and Machine Learning (ML) algorithms constantly align action to real needs by learning from experience, adapting flexibly and triggering real-time corrections. Thus, we manage change and not the other way around.
An use case is the work we as DuneD did with an Italian Facility & Energy Management company to develop predictive algorithms and deploy IoT technology. Based on the AWS 'IoT Core' service, we enabled the reception of IoT messages for Energy Management from any IoT-enabled device, allowing us to visualise on a geographical map where devices are located on the territory, monitor the environment where the device is installed, measure energy consumption and estimate from a predictive perspective the energy saving opportunities of an environment, analyse the collected data, track the success of energy efficiency and generate continuous improvements.
Cloud is the first enabler of digital transformation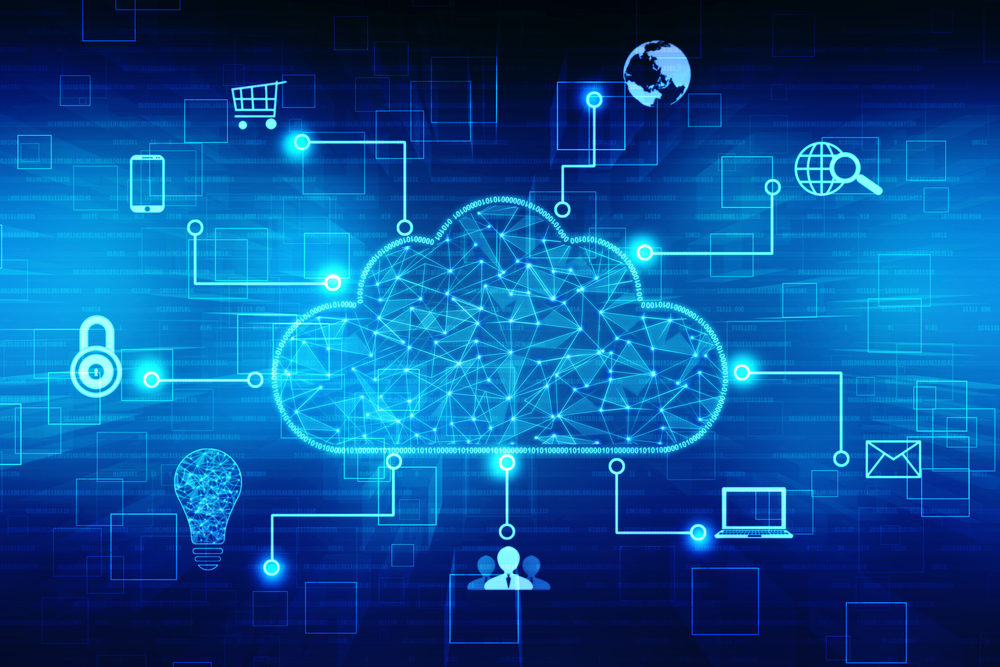 Cloud technologies drove digital transformation in 2022 and will continue to play this role for years to come. The great advantage of the cloud is its inherent nature: it is a new, modular, flexible, 'on-demand', scalable IT architecture. From these characteristics derive the solutions that the cloud enables, including data analysis. This year AWS opened its first Italian Cloud Region in Milan, which brings with it an investment of up to EUR 2 billion by 2029 in our country by AWS'.
But how to use the cloud well? Mark Schwartz, Enterprise Strategist at Amazon Web Service, and Nurani Parasuraman, part of the Customer Solutions team at AWS, provided in a blog post a small guide based on measuring the benefits of the cloud in the enterprise through KPIs different from those used for legacy systems. These include metrics related to business performance and not just technology: the focus must shift from processes to results. For example, measuring the business impact (failed customer transactions or revenue impact of failures or employee lost hours) of system downtime is more important than just measuring uptime or downtime hours.
Regarding the modernisation of legacy metrics, the authors bring up the example of the 'zero storage growth rate' objective to contain costs: it is central in an on-premise environment, but in the cloud you pay according to what you use. In the legacy model, system stability is typically measured reactively, but in the cloud this mechanism is reversed: with the cloud's advanced monitoring and instrumentation tools, the focus shifts to how many incidents are 'proactively prevented'.
Another recommendation is to leverage cloud capabilities to automate data collection and create reports. Monitoring cloud adoption requires a data-driven approach, and it is important to choose a cloud equipped with tools, automations and dashboards that collect performance data and enable measurement.
Modern applications, so businesses are customer-centric

The cloud also helps companies become data-driven by allowing them to modernise their IT infrastructure and applications with new architectural approaches such as Function As a Service, microservices and the serverless model. It is a multi-stage journey down the road of IT virtualisation that has one goal: to free businesses as much as possible from the tasks and costs associated with hardware and, to some extent, software, to focus on services.
Services are at the heart of the new customer-centric, flexible and resilient companies, capable of reacting quickly and actively to change. The public cloud service provider takes care of the infrastructure, platform and software part; companies develop the services that add value and differentiate their business proposition in a simplified, because they are automated.
Application modernisation starts by breaking down the (usually monolithic) legacy architecture into microservices. Microservices architecture allows applications to be developed organised in small independent services that communicate with each other via well-defined APIs (Application Programming Interfaces). The microservices are subsequently containerised in PaaS.
Some functions can be executed in serverless environments because they are event-driven. The event-based execution model is what we call Function-as-a-Service, or FaaS, a cloud service that allows developers to create, execute and manage application packages as functions, without having to maintain their own infrastructure. Execution takes place in stateless containers, such as AWS Fargate, which form the basis of serverless architectures.
In serverless computing, IT resources remain active only while the event lasts, cutting costs and energy consumption that would be incurred with constant availability of resources that are not fully utilised. If there are peaks, the allocation is increased, preventing any downtime; when resources are overstretched, they are reduced. Data on these trends can be analysed to provide companies with useful information for real-time decision-making. A synthesis of energy management, sustainability and effective and fast decision-making that only the cloud model makes possible.
---
Cloud strategy, 10 mistakes to avoid The vision of the cloud's role within an organisation can be threatened by certain missteps that risk making the cloud strategy ineffective. Here are the ten key mistakes identified by Gartner.
Metaverse, something is moving. Telepass announced in July its entry into the digital universe of Non Fungible Tokens (NFT) through the launch of 1,000 rare and unique digital works within the Ethereum blockchain. The launch took place on 12 December. With this project, Telepass has entered the Web3 (Decentralised Web) and creates a bridge between real life and the digital multiverse with the possibility for Telepass NFT holders to benefit from a range of services and cashback on mobility services paid for with Telepass solutions.
Tech transformation in retail, the McKinsey guide. To develop a truly omnichannel offering, optimise supply chain processes and make the most of data, it is necessary to focus on cloud models, the modernisation of legacy applications and data culture.
IoT, focus on use cases. It's called IoT Leaders and it's Eseye's podcast featuring real-life use cases to uncover successes and learn from failures in digital transformation. Each episode hosts managers who lead their companies' digitisation strategies and share their experience on IoT implementations.