Embedded Analytics: why are they needed?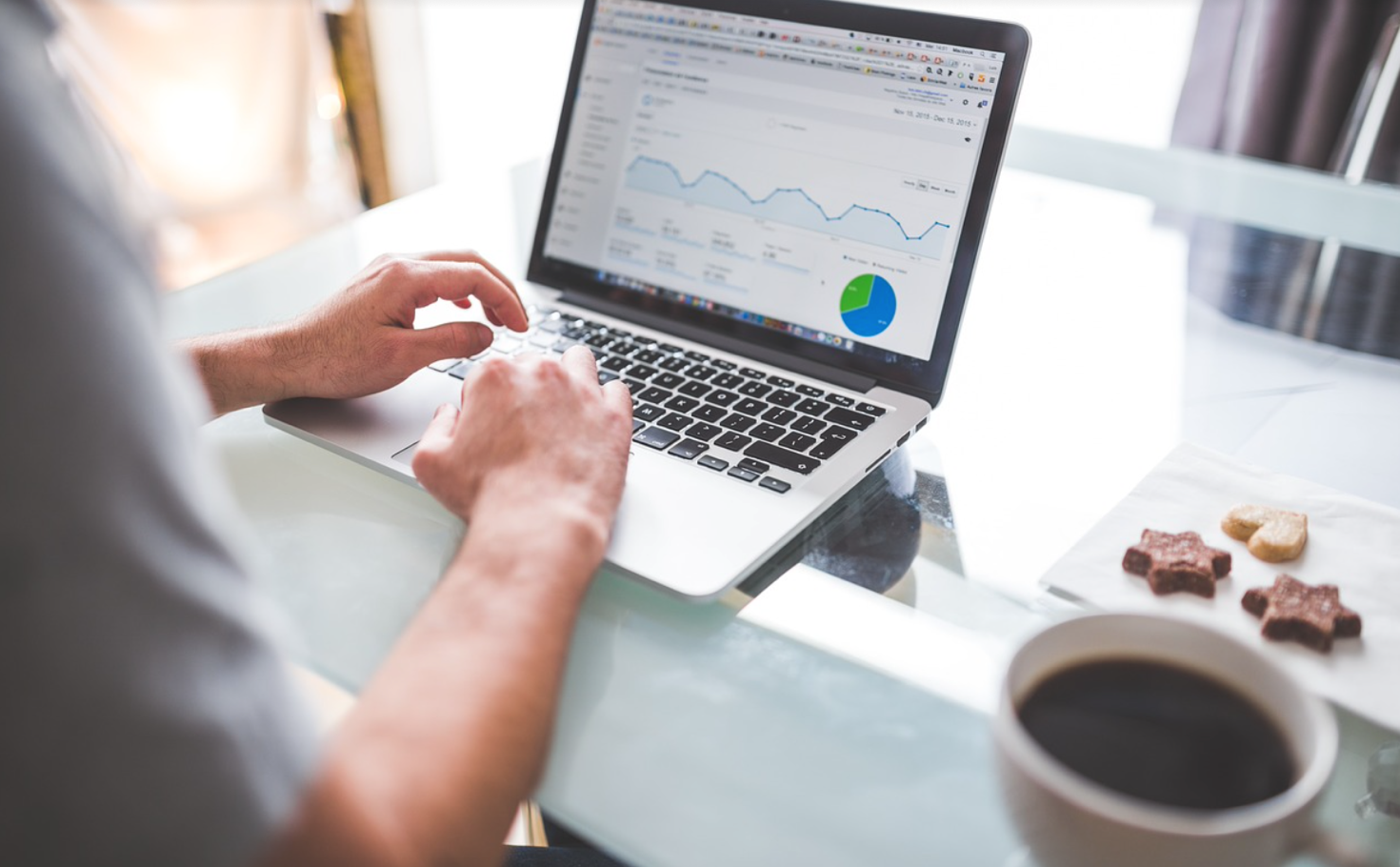 The growing volumes of data that companies collect are the precious assets on which to base decision-making. But how easy is it for business users to unearth, visualize and understand this data? And is it possible to obtain it continuously and in time to anticipate market trends and competitors? With Embedded Analytics, the answer is yes.
In fact, with Embedded Analytics, you can extract knowledge in real time from any data source and show it to the user within an application or website.The integration of Business Intelligence and Analytics solutions and functionalities in applications and portals allows you to quickly obtain more in-depth information, because interactive dashboards are "embedded" in commonly used platforms. The end user can access it easily and view the data quickly.
Without Embedded Analytics, Business Intelligence tools force users to "switch" between their preferred applications and BI tools to access the functionalities needed to analyze data and derive Actionable Insights. This constant need to synchronize data from business applications with a separate Business Intelligence solution reduces productivity, disrupts the pace of decision-making for manager and teams, and multiplies the risk of errors. Embedded Analytics solve this problem making it possible to obtain, in real time, quality information on which to base operational and strategic decisions.
An example just a click away: Advanced Sport Analytics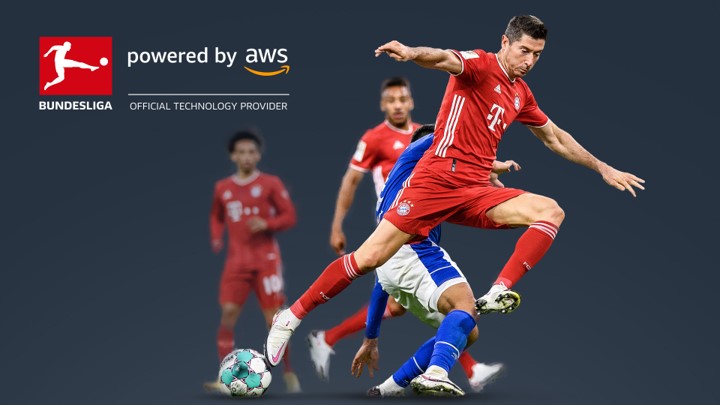 Let's think about how many times we watch a football match live on TV and the commentator offers a series of statistics on the player who has just scored. He could not know he would be the matchmaker beforehand, but an application with built-in Analytics can immediately pull relevant data about that athlete and indicate, for example, that this is his 10th header in the current league and the third goal with which he punishes the same opponent.
At DuneD we offer Advanced Sport Analytics using AWS technology, developing dashboards to provide federations and sports clubs, but also athletes and the general public, with an in-depth analysis of the competitions and performance of teams and players.
A successful case is that of the German DFL Bundesliga, which, thanks to AWS Advanced Sport Analytics, offers clubs and fans information and advanced statistics, even in real time, on players and matches. An example is given by the xGoal statistic, which calculates the probability that a player will score when shooting from any position on the pitch, or the Corner Threat statistic, which calculates the danger of clubs in the corner phase, compared to the average of the whole league.
All of this can be viewed thanks to the dashboards, incorporated into the Bundesliga website and application, which make the analysis accessible to any type of user, creating greater engagement among football fans, who can also enjoy personalized experiences.
The transition of the Analytics Continuum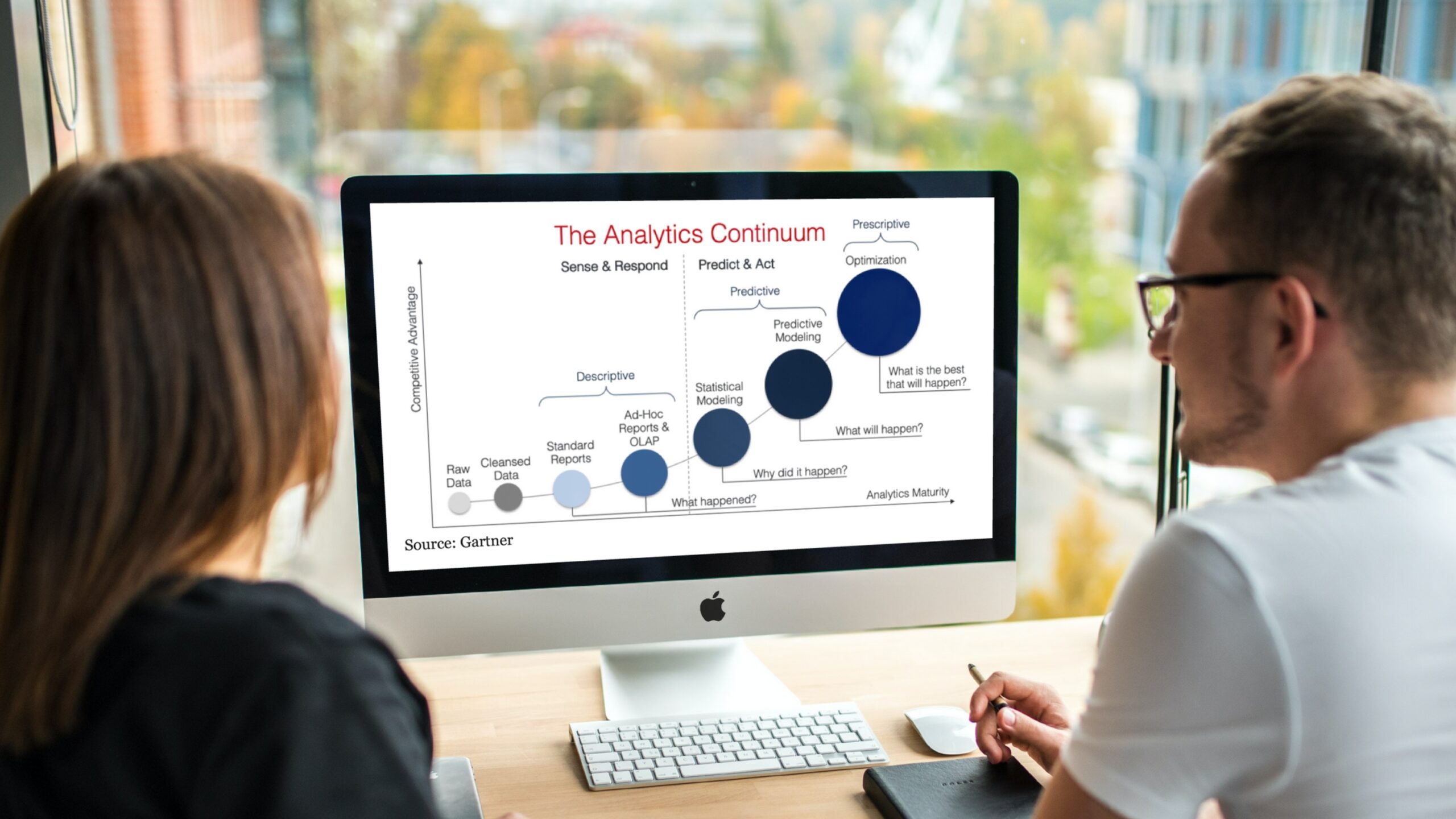 Embedded Analytics represent a sort of "closing the circle" in an Analytics Continuum that starts from descriptive analysis passing through diagnostic analysis, predictive analysis and, finally, prescriptive analysis.
The definition of Analytics Continuum was created by the research firm Gartner and is illustrated as a transition from "what happened?" (Descriptive Analytics) to "why did this happen?" (Diagnostic Analytics) and then up to "what will happen?" (Predictive Analytics) and "what's the best thing that can happen?" (Prescriptive Analytics). The different questions are not mutually exclusive; indeed, the answer to each is the basis for the following question and the subsequent answer.
Data-Driven companies, according to Gartner, are those that reach data maturity by embracing the Analytics Continuum model. With this model, companies guided by the insights extracted from data are able not only to react to the events that data records but also to predict which events will happen and to act proactively based on the most probable scenarios.
In this way, the knowledge extracted from data is not limited to providing a description after the events have occurred, but helps to predict what could happen in the near future and, therefore, to anticipate trends and outcomes, giving greater competitiveness thanks to the "first-mover advantage" (the advantage acquired by those who move ahead of the competition to seize emerging trends and opportunities, or to dodge possible threats).
Technologically, it is a question of passing, along this ideal continuous line, from raw data to "clean" data, from standard reports to ad hoc reports, from statistical modeling to predictive and prescriptive ones. Eventually it will be possible to answer the question "what is the best thing that I could make happen?".
This process requires a new approach to Data Management based on accessing data in real time, even while events are in progress. This is where Embedded Analytics comes into play.
From the Data Lake to Self-Service BI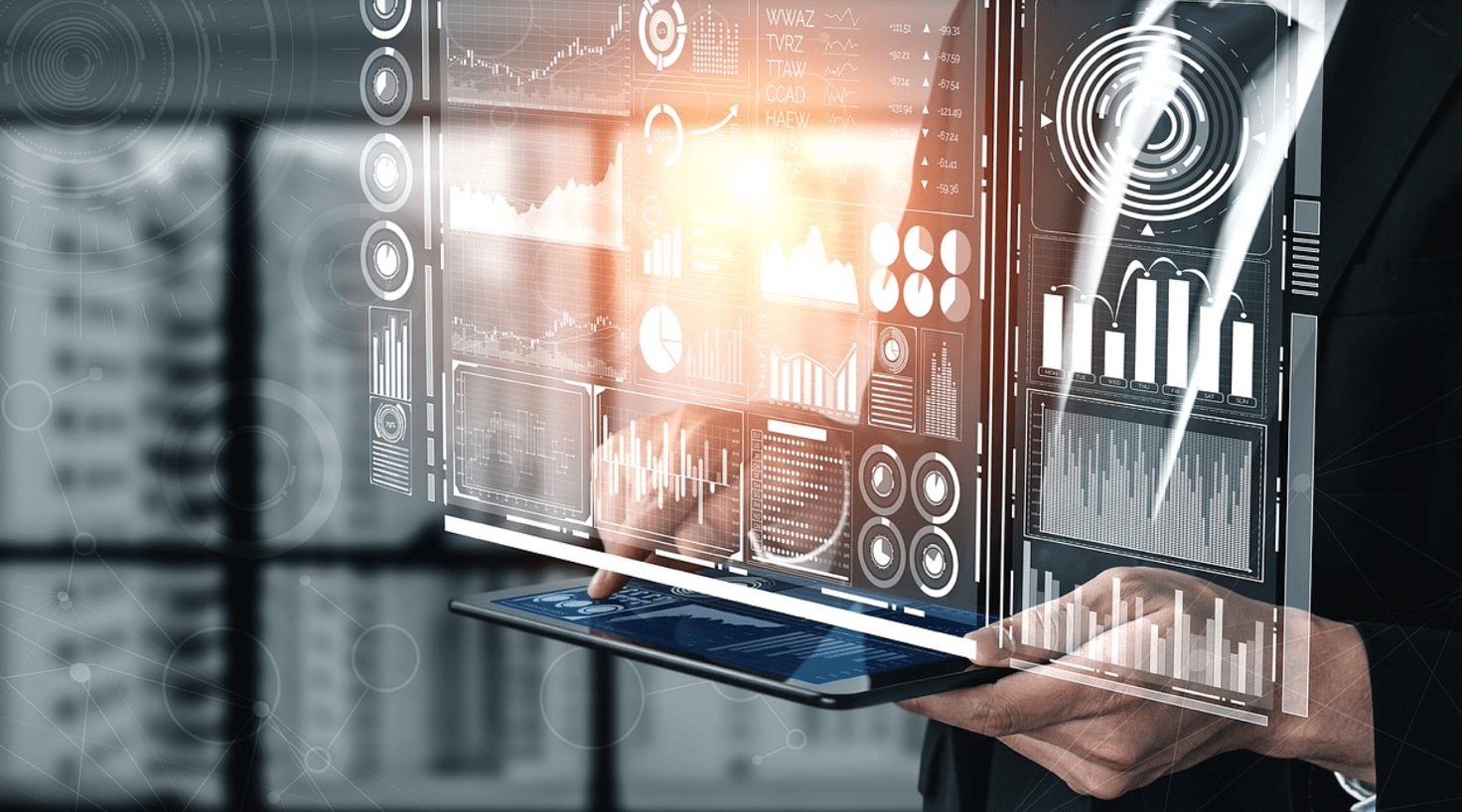 The implementation of Embedded Analytics is a path that begins with the mapping of the corporate data of each department and their origin. We continue with the creation of a Data Lake, which is essential for managing large amounts of structured (Excel, CSV…), semi-structured (e-mail, chat, reviews…) and unstructured (multimedia files) data. The Data Lake can also be enriched by data located in contexts and systems external to those of the company, enhancing the final result, that is the Actionable Insights.
Now you can start using an advanced Business Intelligence (BI) reporting system, such as Amazon QuickSight, which provides easy-to-understand interactive dashboards and natural language visualizations and queries based on machine learning in apps and portals.
A cloud-native BI solution allows companies to be much more agile and easily scale, with no infrastructure to manage or capacity issues. Dashboards can be delivered in a much shorter time frame and at significantly reduced costs. In this way, users will benefit from easier access to data and advanced analytics that help the organization to work, and to decide, in a targeted way. QuickSight provides, in fact, interactive reports and graphs that can be incorporated into business applications (Self-Service BI), through which users can independently conduct research and ask questions – thanks to Amazon QuickSight Q, a Natural Language Query (NLQ) based on machine learning (ML) – and create reports, dashboards and visualizations.
The purpose of implementing Self-Service BI is to make it faster and easier for business users – whether Data Scientists, IT experts, Managers or non-technical figures – to get the data they need, when they need it and in a form that makes it easy to consult.
This way of proceeding supports business growth and strategic decisions through data enhancement. By having access to detailed, easy-to-use and near real-time information, companies in every sector and their departments (Finance, IT, Product Development, Sales, Marketing, Supply Chain …) are able to improve customer understanding, react more quickly to changing market trends, refine sales forecasts and monitor stocks more accurately.
AWS has just launched the Embedded Analytics Partner Program (EAPP), to accelerate the journey of adopting Embedded Analytics by its customers, and has chosen DuneD as one of its trusted Service Partners.
What DuneD is doing for its customers

The advantages just described are not just theory, but the concrete, measurable result of the use cases of Embedded Analytics. Among our customers, Passione Unghie is benefiting from the Data Lake, a Cloud Infrastructure and Embedded Analytics, implemented with the support of DuneD.
The need for Passione Unghie, a 100% digital company that caters to both consumers and nail care, beauty and decoration professionals, is to manage an increasingly large amount of data and put them at the service of business growth and competitiveness.
The project of DuneD, AWS Advanced Consulting Partner, started with the mapping, collection and enrichment of data from all sources of Passione Unghie (this is data generated by about one million sessions on the website each month, plus data on past orders and current user activity). A Data Lake was then created running on Amazon Simple Storage Service (Amazon S3). DuneD has also implemented Amazon Aurora as a serverless master database to allow Passione Unghie to easily increase capacity to reflect the growth in data demand and workloads. For Passione Unghie it was essential that the infrastructure was designed so that the various branches of the Data Lake could easily interface with business applications.
With the help of DuneD Passione Unghie has also implemented an advanced Business Intelligence reporting system, and chose Amazon QuickSight for its ability to collect data from multiple sources and provide easy-to-understand dashboards.
Thanks to DuneD and AWS, Passione Unghie managers can now base their decisions on much richer and more in-depth insights and constantly updated reports, which can be viewed in the dashboards in a quick and intuitive way. In this way, Passione Unghie has improved its knowledge of its customers and the market, can effectively align supply and demand, and is able to capture new users, maximize advertising spending and better manage the warehouse.
Companies of all sectors and sizes share similar targets and technologies as cloud computing, Data Management and Embedded Analytics, implemented with the right partner, are effectively and quickly helping achieve these goals.
Passione Unghie's case has been published on the AWS website.
---